Bee Bee Farm 5M Stargazing Tent (4pax)
Instant Booking Instant Confirm
52 persons are considering this one right now
Last booked 21 hours ago

Provider:

Bee Bee Farm
Not available on selected day
Only available within 0 days
Need to book at least 0 nights
{{ formatPrice(price.pricePerDay) }}
Price/Night
HK${{ isWeekEnd ? price.dummyPriceForWeekend : price.dummyPriceForWeekday }} up
Price/Night
Price is not updated yet, please enquire
Please input date
You have to book this property on day
---
${{ discount.priceDeductForThisDiscount }}
- ${{ price.totalDiscount }}
---
${{ extraServicesTotalCost }}
---
---
Tax and Service Fee
${{price.tax}}
---
This booking will earn you {{ Math.floor((price.price + extraServicesTotalCost + price.tax + extraServicesTotalCost * price.taxPercentage/100 - (creditAmountDiscount)) * price.creditMultiplier * price.propertyCreditMultiplier)}} Credits
Total Price Should Be Larger Than Zero
---
---
---
Description
🏕️ Campsite Introduction
The campsite is located in Kam Sheung Road, Yuen Kong, with over 150,000 square meters of land and grassland.
Bee Bee Farm is surrounded by mountains, which allows you to get rid of hustle and bustle, to be closely in touch with nature, and enjoy a simple life.
The campsite provides a unique outdoor nature experience. Guests can experience pastoral activities at the campsite.
A variety of lovely animals such as chicks, cows, sheep are raised at the campsite. Kids can experience feeding activities.
There are also different unique experience activities such as harvesting organic vegetables and joining cooking workshops etc.
There is a "Bee Classroom" at 11 o'clock in the afternoon every day. It is an extraordinary chance for kids and adults to have a try at picking fresh honey.
This campsite is suitable for families, friends, and couples.
Paid parking spaces are available ($200 per day) and are first come first served.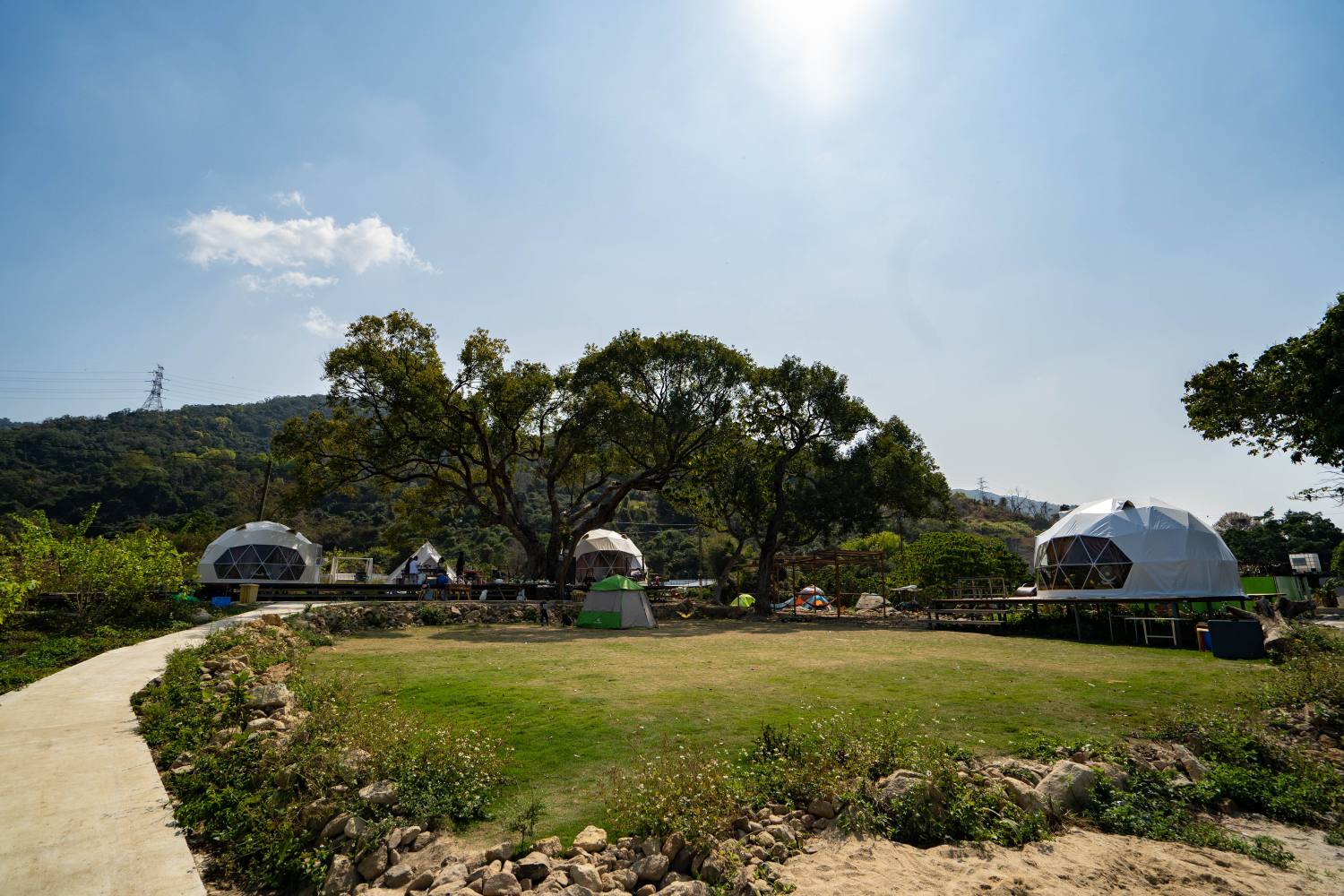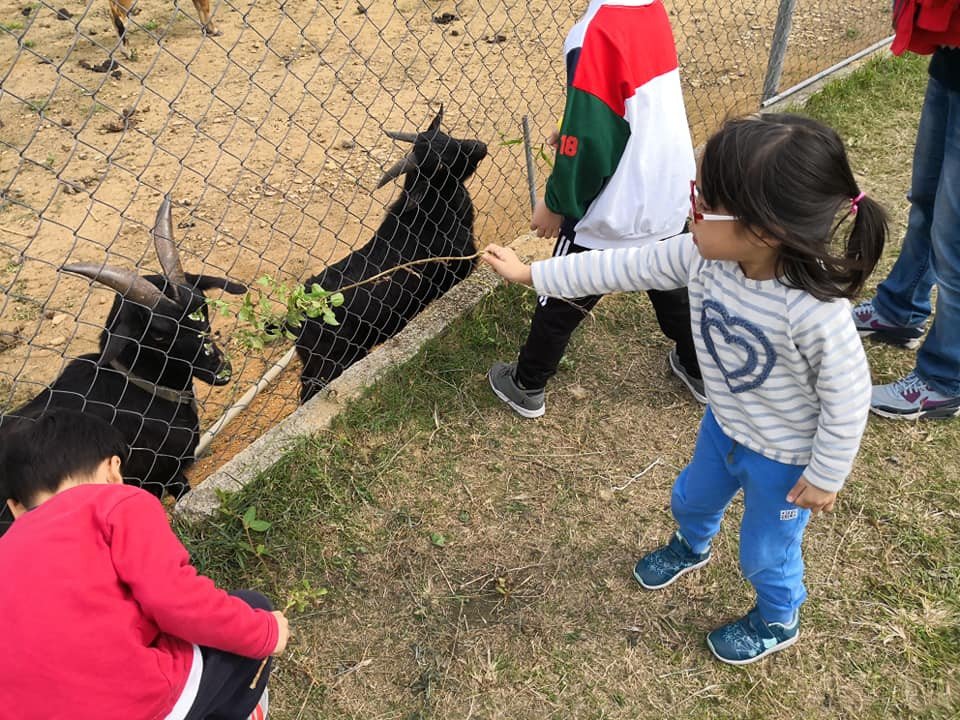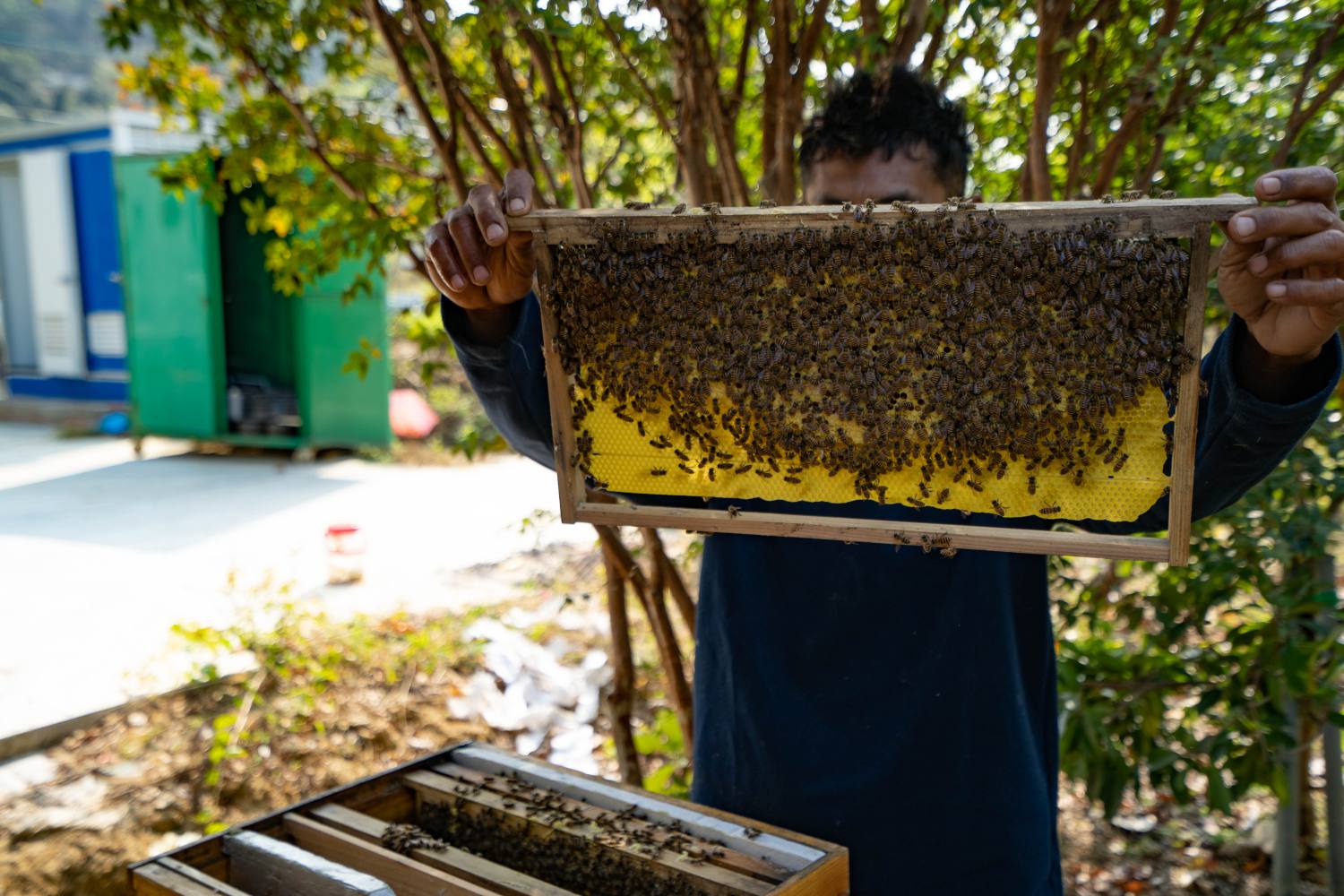 🏕️ Stargazing Tent Introduction
Stargazing tent is for 4 pax.
Each room is equipped with 2 double beds, a fan, desk, and cushion.
You can see the green fields once you open the curtain in the tent.
Part of the stargazing tents have a transparent canopy, and you can lie on the bed to watch the starry sky.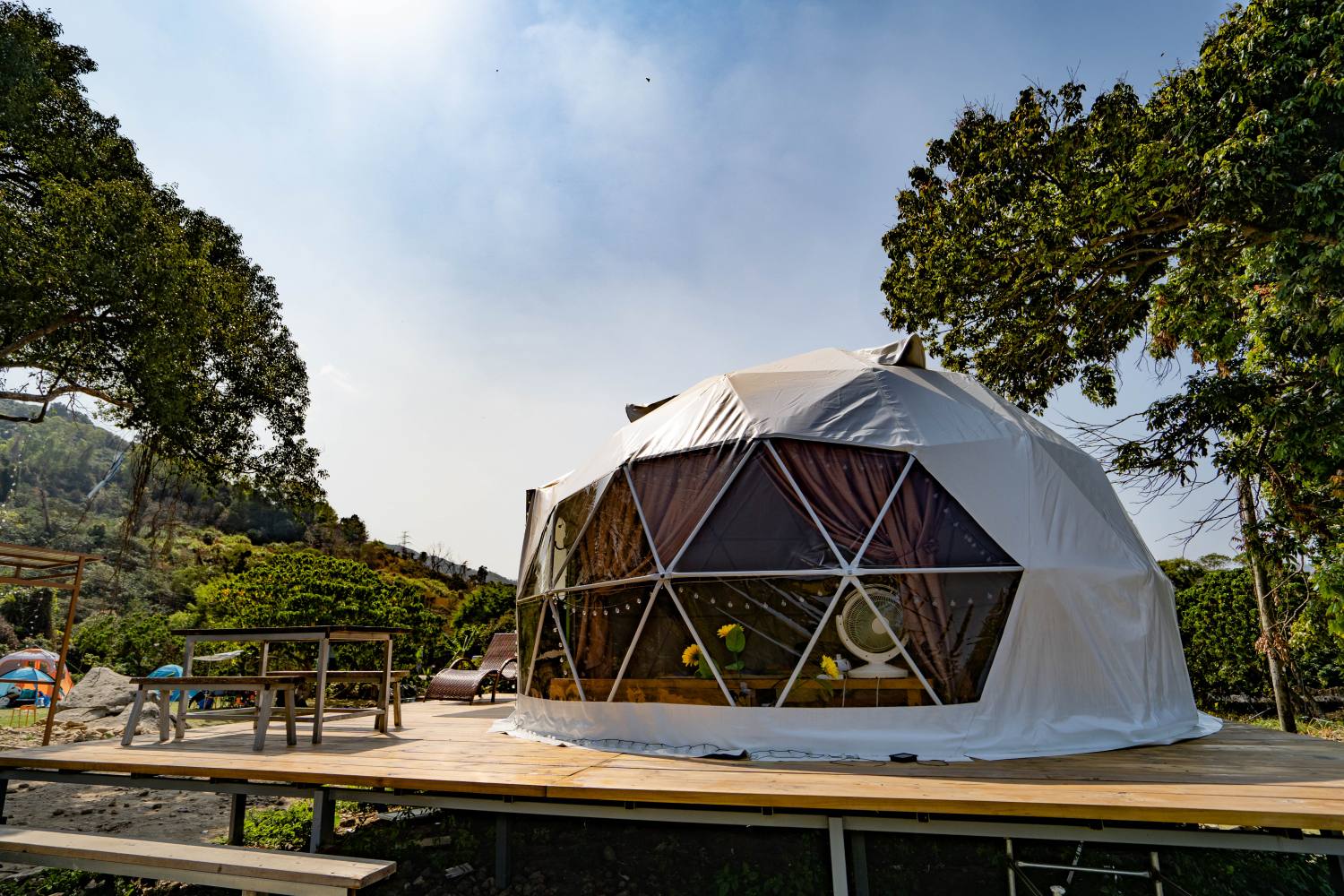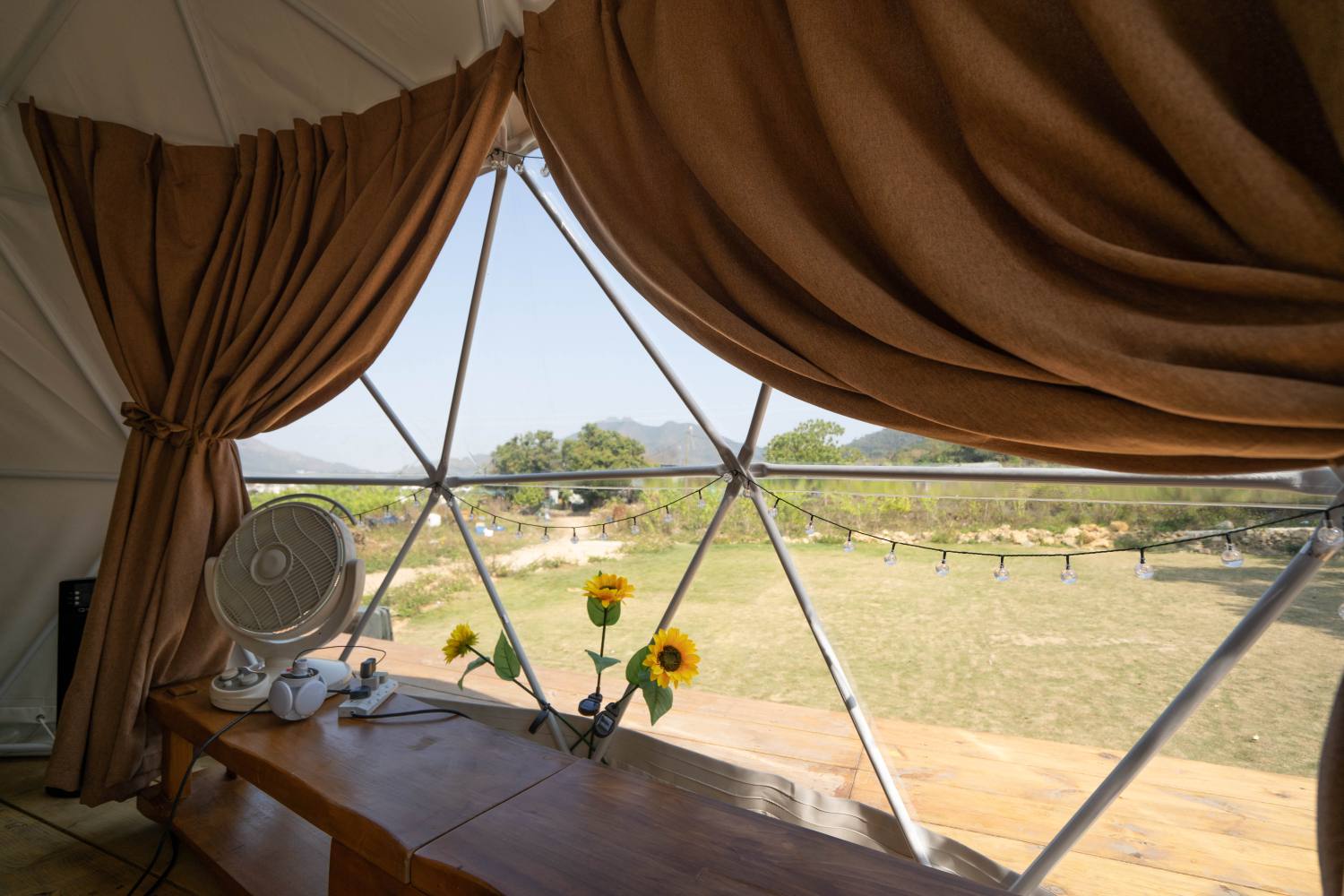 🏕️ Campsite Amenities
Shared bathrooms and toilets are available at the campsite, with good ventilation.
Various kid's entertainment facilities: trampolining, sand zone, slides, bikes, etc.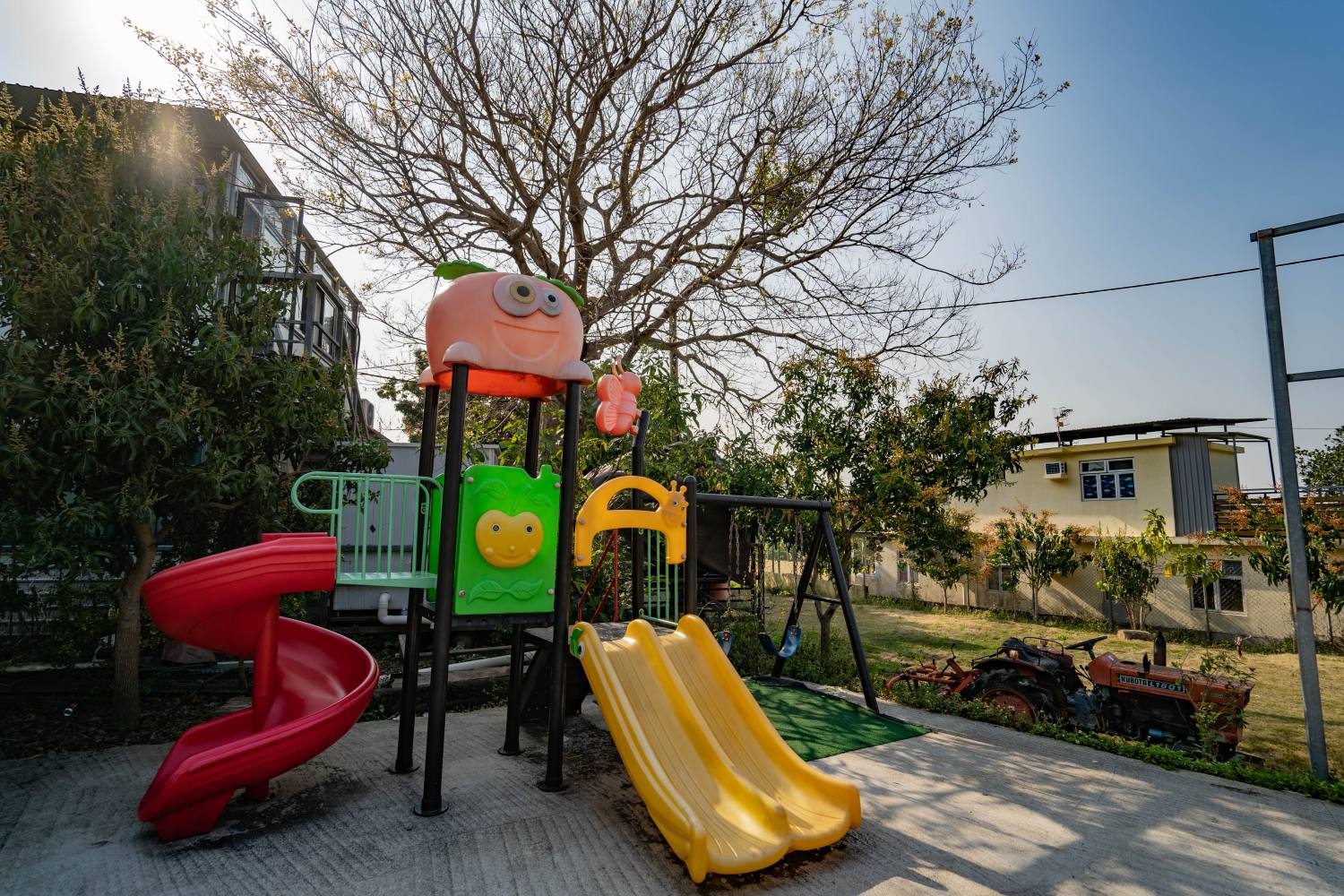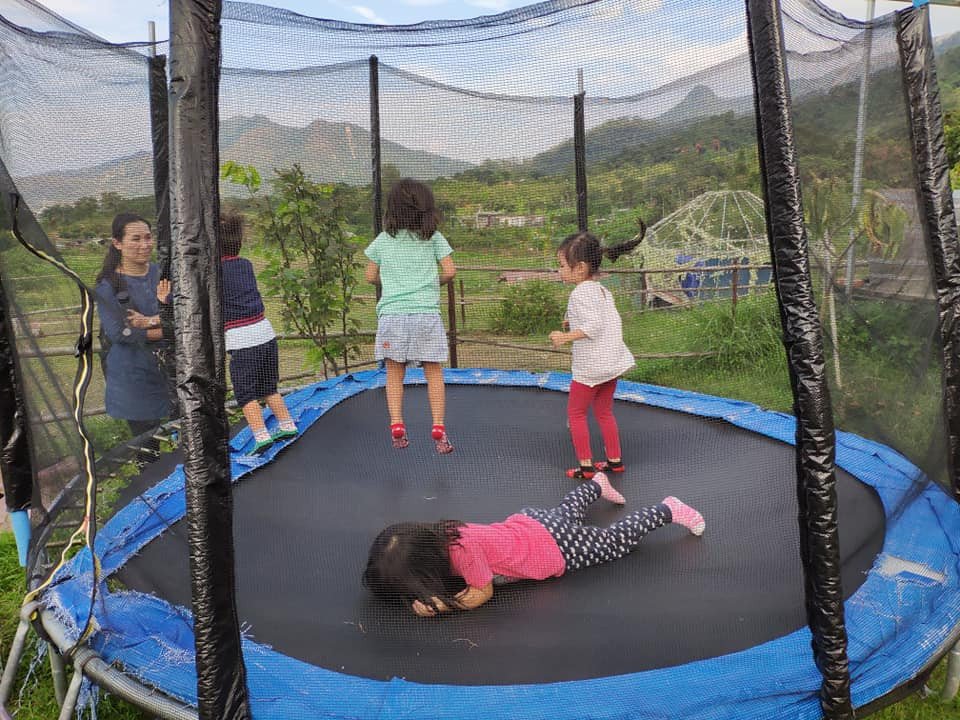 🏕️ Cooking equipment and BBQ Dinner
Breakfast, lunch, and dinner are available at the campsite.
Delicious ALL DAY BREAKFAST is available during the morning.
Freshly-cooked Southeast Asian delicacies are available for lunch, which allows you to enjoy a different afternoon.
You can enjoy local delicacies by ordering charcoal barbeque sets for two during dinner. (+$388)
BBQ sets must be ordered and paid at least 3 days prior to the check-in date, Please note that the types of food may be adjusted due to market price, except for quantity. No refund and date cannot be changed after payment.
Rental fee: barbecue pit (include 10 catty charcoal) (+$200)/ charcoal stove (+$100)/ gas stove (include a pot and a bottle of gas) (+$100)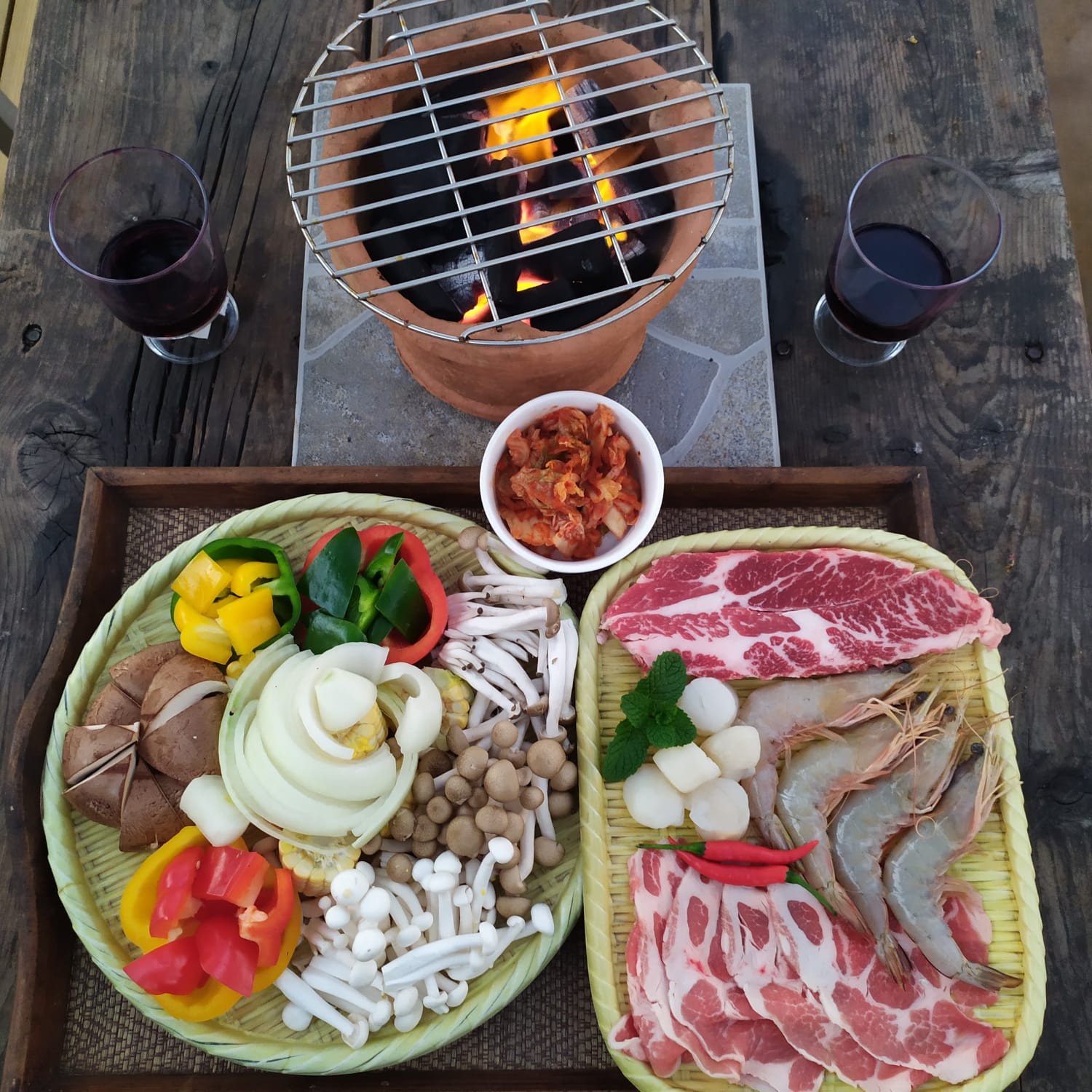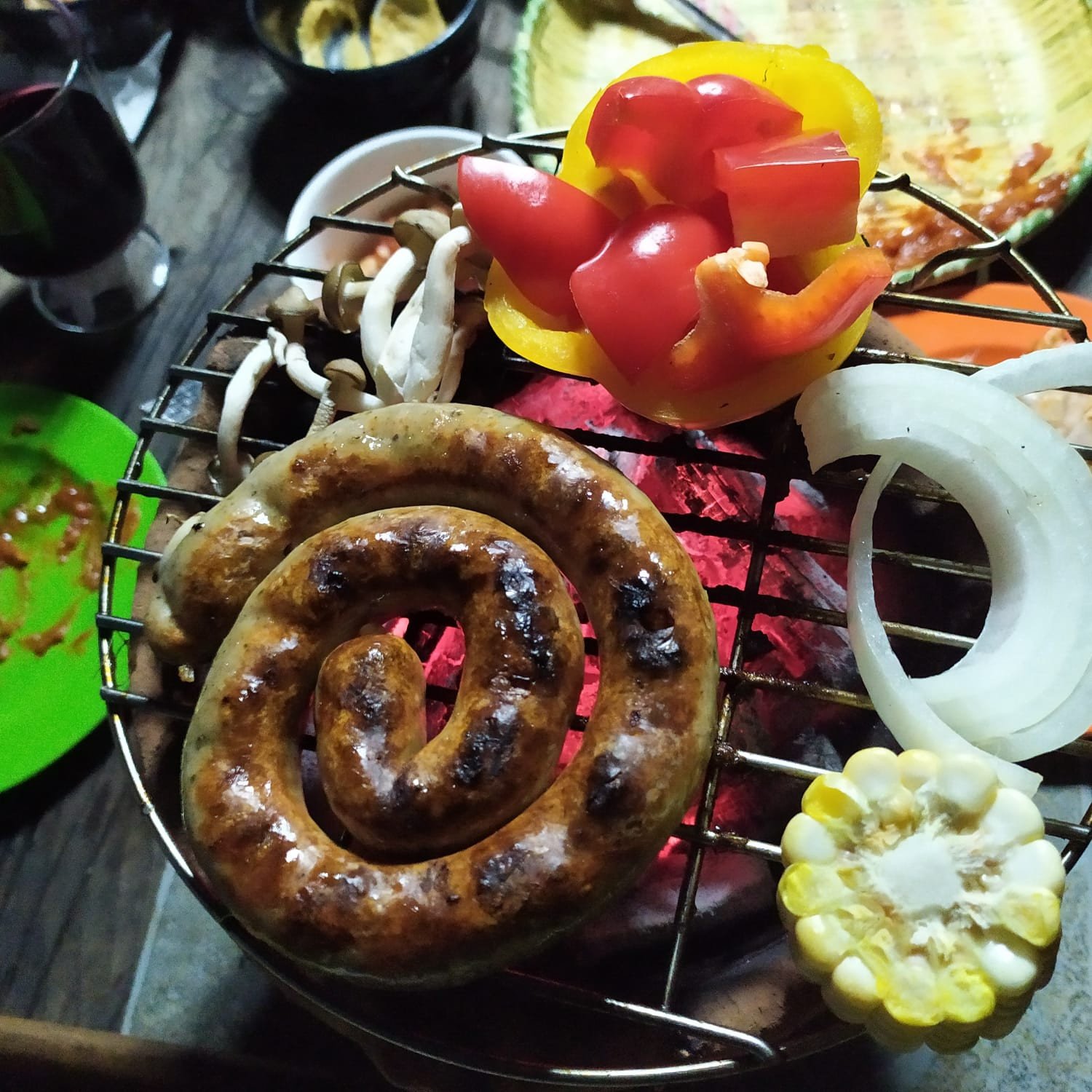 ---
---
Thing to note before booking
******According to the social gathering ban, except for the family members living together, all camps are limited for four persons*****
Campsite Rules:
1.Residents are not allowed to bring outsiders, and visitors must obtain permission from the camp staff before staying in the camp.
After 11:00 pm, all campers must keep quiet to avoid harassing others.

Campers have to bring their own personal cleaning and hygiene products.
Facilities and Equipment:
Please take good care of the public property, the facilities and equipment. If there is any loss or damage, you will be charged.

Please keep clean and sort out garbage.

It is forbidden to cut down and pick flowers and trees, and do not dig holes in the land.

Please keep the washroom clean, and it is strictly forbidden to dispose of kitchen waste in the washroom.

Without permission, it is not allowed to move the furniture/equipment in the camp and activity room.

Without permission, it is not allowed to hang flags, post leaflets and use camp power without permission.

Without permission, it is not allowed to take drinking water for activities/games.
Injuries and accidents:
In case of any accident, please notify the camp staff or security guard for assistance.

The camp is equipped with simple first aid supplies, campers can ask the camp staff if necessary.

We have taken all safety measures to ensure the safety of campers. However, in case of any accident, the organization is solely responsible for it.
Other rules:
Campers must arrive and leave the camp at the designated time. If you are late or leave earlier, you must notify the camp staff in advance.

In the campsite, campers must be self-disciplined, clothes and shoes must be neat, and must not be naked.

Do not enter the office area, storage room and kitchen without authorization.

Without permission, no filming or interviewing activities are allowed.
5.Smoking, gambling, drunkenness or any behavior that violates the laws of Hong Kong is strictly prohibited in the camp.
If campers violate the camp's rules or other illegal or deviant behaviors are found, we have the right to terminate their camp period at any time, and the fees will not be refunded.

Campers must take care of their personal belongings, and if they are lost, the applicant organization will be responsible for it.

In the event of an accident or typhoon during the camp, we have the absolute right to decide on all matters to be handled, and no objection is allowed.

If there is an emergency, you can contact the camp staff.
+ More
---
---
Cancellation Policy
Due to the repeated occurrence of the Covid-19 virus, all website users must agree & accept the following terms for making the reservation. Suppose the service fails to deliver due to the disease prevention measures by the government. The reservation will be following the original cancellation policy below for amending and cancel.
Customers will need to follow the cancellation policies below.
$50 handling fee will be charged by Holimood to cancel or reschedule the reservation.
If customers wish to cancel or reschedule their reservation, please inform us by email to
[email protected]
If any dispute arises, Holimood reserves the final decision. If you have any questions, please feel free to contact us.
Level 2
Reschedule booking
1 week prior to check-in date:
• Reschedule booking is allowed. Customers can only reschedule the date once.
Less than 1 week prior to check-in date:
• Reschedule booking is not allowed
Cancel booking
2 weeks prior to check-in date:
• 80% of the rent can be refunded
1 week prior to check-in date:
• 50% of the rent can be refunded
Less than 1 week prior to check-in date:
• Reservations are NON-REFUNDABLE.
+ More
---
Bad Weather Arrangement
1) In the event of a Tropical Cyclone Signal No. 1/No.3 or yellow rainstorm warning being issued on the day of arrival, the reservation will remain effective as usual.

2) In the event of a Tropical Cyclone Signal No. 8 or above being hoisted, Red or Black Rainstorm Warning being issued, on the day of arrival, the following arrangement would be made:

a. If the signal is still hoisting after 3:00 pm, the reservation can be changed to another check-in date of the same value. Guests must inform Holimood of the reservation change within 7 days.

b. If the signal is removed by 3:00 pm, the reservation will remain effective as usual.

Should there be any dispute, Holimood will retain the right of final decision.
+ More
- Collapse
Exact location provided after booking
Instant Booking Instant Confirm